The Truth and Nothing But the Truth: A watch buyers guide.
Used watches should sell for less!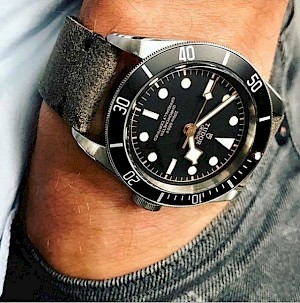 Some companies will try to sell watches as New when in fact they are used. If the store is not an authorized jeweler of a particular watch company, they are selling used watches. The easiest way to be assured that it is a new watch with a factory warranty is to pre-examine the warranty and check to see that the retailers name is printed on the International Warranty. If any other retailers name appears on the warranty, then the watch has changed ownership at least twice before it is being presented to you, and sometimes much more. Do not think that a used watch sells for less because the retailer is able to offer huge discounts, it is simply that they are selling watches that would sell for less anywhere. As an example, what sells for less, a new car in the showroom of a dealership or a similar car that is three or four years old on the lot? Of course, the answer is the used car sells for less. It is the same with watches.
Like New, Factory Fresh, Almost New are still used watches. Some retailers are selling used watches and advertising that they offer great discounts. The fact of the matter is that a used watch is always valued less. There is no "discount", The fact of the matter is that it is worth less than new. Selling used watches is not a crime, not disclosing that they are used watches should be!
Factory International Warranties are in most cases not transferable. Never buy a watch without the manufacturer's warranty. The store that sells you a watch with their own store warranty may go out of business one day, and you can be left with costly repairs that the manufacturer will not cover. At Leeds & Son, all of our watches are accompanied with the manufacturers International Warranty.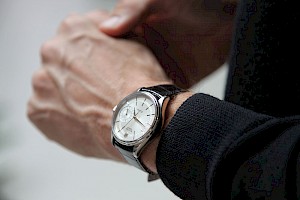 After market watch accessories can lessen the value of a watch. Watches that have been modified with customized or non-genuine parts and accessories will often lessen the value of a watch and in many cases cause the manufacturer to refuse to ever service that watch, even a non-warranty repair. Many manufacturers will refuse to every work on watches that have been modified.
Insist on a money back guarantee if your watch turns out to be used, refurbished, contain any non-genuine parts, illegally imported, or damaged through alteration. At Leeds and Son, we NEVER sell modified watches or watches with non-genuine parts.
At Leeds and Son we have been selling the world's finest watches for over 70 years. We are factory authorized and official jewelers for the brands that we sell. You will always buy with confidence at the valley's most trusted store. We have a team of world class sales and service experts to answer your questions.