Not All Diamonds are Graded Equal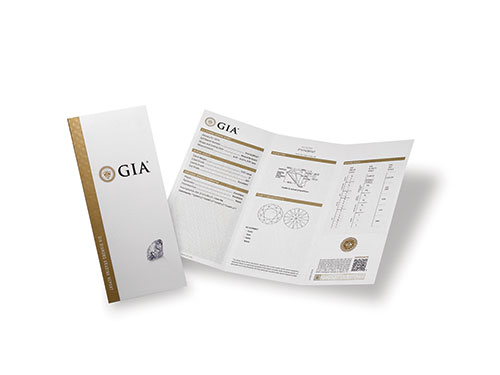 Throughout human history, we have been fascinated with diamonds. The word itself comes from Greek "adamas" meaning indomitable or invincible. Similar to the Latin verb "adamare" (to love passionately), diamonds are even able to withstand both fire and steel.
But not all diamonds are created – or graded – equal.
A diamond, like the person you choose to spend the rest of your life with, should be carefully chosen. More than just a stone in a setting, a diamond is a lasting symbol of love, devotion and commitment. To make sure your love shines brilliantly for years to come, Leeds & Son Fine Jewelers offers a wide selection of GIA graded diamonds and settings.
Gemological Institute of America (GIA) is the world's leading authority on diamonds, colored stones and pearls. They set the bar high on grading to ensure that you, the consumer, are able to buy with true knowledge and at fair market price. For this reason, Leeds & Son specializes in GIA graded diamonds and has the largest selection in the Palm Springs area.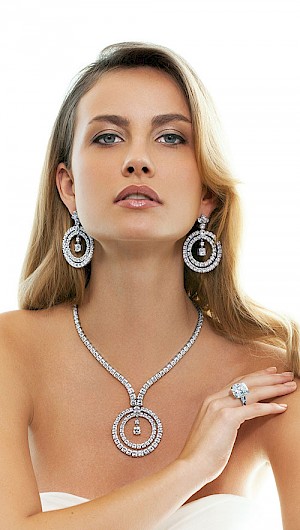 When shopping for a diamond 1ct or greater, our simple advice is this: insist on a GIA Lab Report. While there are many diamond grading laboratories in the world, GIA has demonstrated the strongest level of consistency in their grading standards. To avoid confusion and being misled, keep it simple -- buy GIA graded diamonds.
Located in Palm Desert, CA, Leeds & Son is an internationally recognized shopping destination for fine jewelry and timepieces in Southern California. This retail marvel redefines the meaning of luxury shopping experience with an exceptional selection, personal shopping service and upscale amenities.
Leeds & Son is an authorized jeweler for the highest quality brands and designers in each price category. Their friendly staff of experts will answer all of the important questions that arise when choosing the perfect diamond.
GIA, it's what your diamond deserves. Integrity, it's what you deserve.